Wednesday, October 29, 2008
Awesomecast Special Edition - Halloween Music Spooktacular!..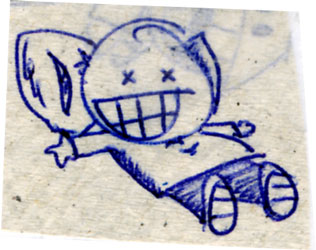 Despite my inability to put together a consistent run of podcasts (or even blog posts) over the course of the last few months, I'd be more than remiss if I missed All Hallows Eve. Even though we did some wonderful ghost story shows the last couple of years, Something I've always wanted to do within this medium is a music-oriented show. Given that I've got hours and hours of what I consider to be "Halloweeny" tunes, I said "what the Hell." So here it is-the Son of Cheese Half Hour Power Hour Halloween Spooktacular! clicky to listen...

Labels: awesomecasts, mumbling about music, podcasts