Wednesday, August 20, 2008
Awesomecast Episode 083 - Back From Vacation...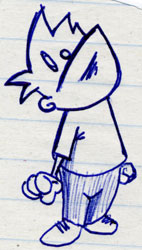 So hey, here's somethin'...A podcast episode that's roughly 2 month old AND out of sequence. Ok, the first part will be totally noticeable, especially since I mention a date in the first couple of minutes...The whole "out of sequence" thing, though, not noticeable at all. Especially since I may never post the pile of crap that's in-sequence. Anyway, ignoring all of that and ignoring especially my tardiness (emphasis on "tard") with this, here it comes - clicky to listen...

Labels: audio, awesomecasts, collin crap, get outta town, podcasts