Tuesday, June 17, 2008
Awesomecast Episode 82 - Baby' First Podcast...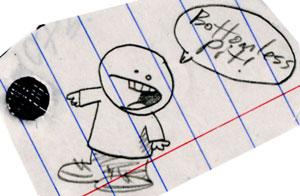 So yeah, just when you may have thought that we were going to abandon all that is podcasty and go our separate ways, we're back with more Half hour power hour goodness. Son of Cheese style. Yeah. It's mediocre. Go ahead - clicky to listen...

Labels: audio, awesomecasts, Baby max, podcasts