Wednesday, January 16, 2008
Awesomecast Episode 77 - We're BAAAACK...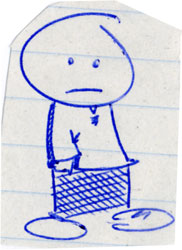 See? Sometimes, when you think you're rid of Collin and I for good, we pop back up like some pimply sore. Indeed, it's Wednesday and that means that it's time for the first 'cast of the new year! In it, we discuss various things including how our Christmas was and possibly using Baby Max for an experiment of sorts. Anyhow, you'd find all that out by yourself when you clicky to listen...

Labels: audio, awesomecasts, podcasts