Wednesday, October 24, 2007
Awesomecast Episode 71 - I HATE That Fucking TOWEL!..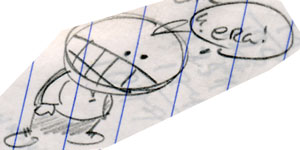 Well, kids, it's Wednesday once again, the only day of the week that this deserted shell of a blog carcass sees any sweet posting action. Indeed, it's once again time for the big podcast and this week you get (another) episode wherein
Collin
and I just chat about whatever comes to mind. I should give fair warning, though, I use a fair amount of foul language in this one (I was feeling that our explicit tag was being neglected) and I go off on quite the misguided rant about all the Steelers fans that were at Mile High over the weekend. Anyhow, that's enough with the typing, here's where YOU clicky to listen...

Labels: audio, awesomecasts, misguided rantings, podcasts, sports