Wednesday, October 17, 2007
Awesomecast Episode 70 - Yammering About Nothing...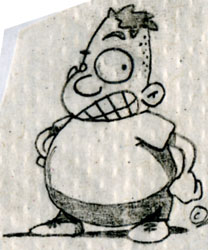 Ooh, wow...Wednesday seemed to sneak right up on me this week. As such, Collin and I kind of threw a podcast together at the last minute and, since that's kind of what you get here, that's this week's episode. Surely you are on the edge of your seat wondering what it sounds like so hey, wait no more...Clicky to listen...

Labels: audio, awesomecasts, podcasts