Wednesday, May 09, 2007
Awesomecast Episode 048 - Office Supply Aggression...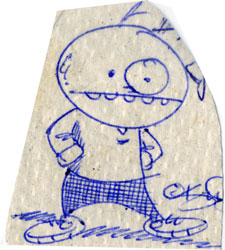 Lo, it is Wednesday (seriously, check your calendar if you don't BELIEVE) which means that yet another episode of the ol' Awesomecast is merely a click away. This week,
Collin
,
Justin
, my
sister
and I talk about episodes of office supply aggression from our collectively sordid pasts. "What the crap is that," you may ask? Well clicky and listen and find out...
Labels: audio, awesomecasts, office supply aggression, podcasts