Wednesday, April 18, 2007
Awesomecast Episode 045 - Justin Interviews the Game Jew!..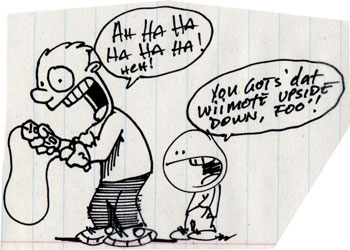 And again, we find ourselves at Wednesday and, yes, I do have another episode of the big awesomecast to share with you kids...Like last week, in today's episode
Collin
and I are joined by
Justin Carmical
which is pretty fortunate since Justin is handed the reins, so to speak, and gets to interview his hero, the
Game Jew
. I have to say, it was a fun interview and that the Game Jew is quite the nice guy...So listen! Clicky to listen!
Labels: audio, awesomecasts, famous folk, geekery, podcasts